"Embark on a Musical Odyssey: Exclusive 1-on-1 Lessons with Billboard Chart-Topper Guitarist U-Nam — Tailored for All Levels!"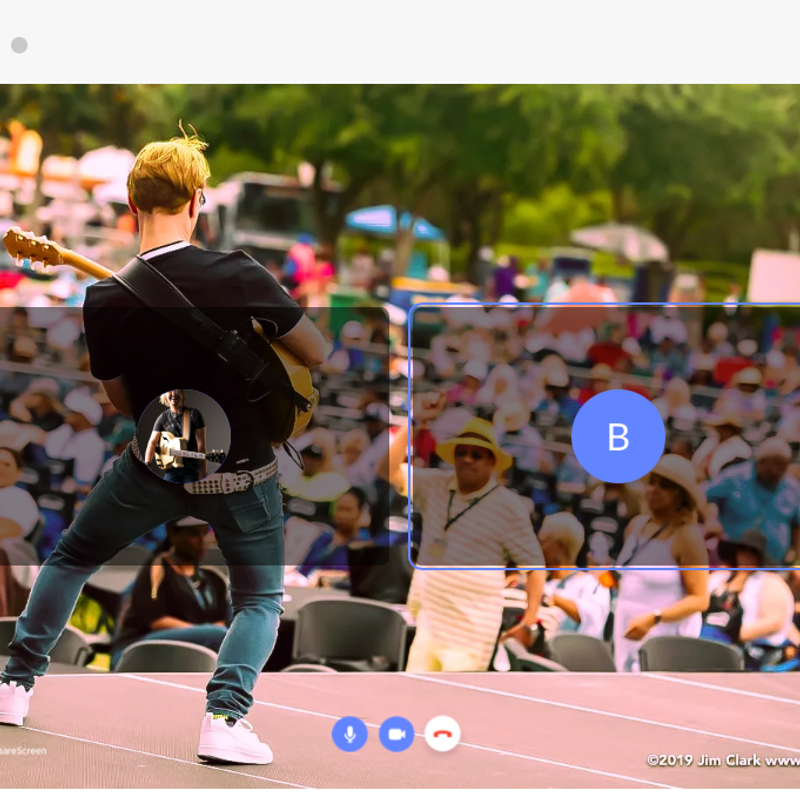 🎸 Embark on Your Musical Journey with Ease! 🚀
Exciting news, music enthusiasts! I've joined forces with cutting-edge technology to bring you a seamless and hassle-free learning experience! 🎶✨
📅 Effortless Scheduling and Secure Payments:
Book your guitar lessons hassle-free directly online! Our user-friendly platform allows you to organize your schedule effortlessly. Payments are a breeze, too—securely processed through PayPal, Venmo and more, for your peace of mind.
🌐 Introducing Teleport: Your Gateway to Guitar Mastery!
Dive into the world of music with our fantastic video remote platform, "Teleport." Much like Zoom, Teleport offers a dynamic virtual space where we'll connect for live lessons. The best part? Every lesson will be recorded for you to revisit at your convenience, and yes, it's absolutely FREE! 🚀
🔄 Revisit Anytime, Anywhere:
Teleport works seamlessly on any internet browser, and for those on the go, download the app for Android or iOS. Your musical journey is now at your fingertips, anytime, anywhere.
Ready to explore the boundless world of guitar? 🎸✨ Book your lesson today and let's make music together! 🎵🌟
"The man known as U-Nam, is destined to become one of the most controversial musicians.In the few recordings that I have heard, there is a conviction towards making himself felt by the general public, and the critics alike. It's great to have a new voice on the guitar scene; one that is loaded with energy and excitement." -Ten time Grammy Award recipient, NAE Jazz Master and Guitar legend- –George Benson-
🎸 **Unlock the World of Guitar Mastery with U-Nam: A Musical Journey with a Virtuoso**
I am thrilled to share an extraordinary opportunity with my global audience. I am U-Nam, an acclaimed guitarist with a musical journey that includes collaborations with legends such as Barry White, Kool & the Gang, George Benson, Marcus Miller, and many more. As a guitarist, writer, and producer, I've not only played alongside industry icons but also achieved many Gold & Platinum Albums and Singles as a Producer & Remixer, including the Double Platinum Album "The Ultimate Collection" by Barry White.
🌍 **Touring the Globe: From Dubai to the Caribbean Islands**
My guitar has resonated in Dubai, Russia, Malaysia, Europe, the Caribbean Islands, and the US, entertaining thousands of people along the way. These diverse experiences have not only enriched my musical palette but have also allowed me to connect with audiences worldwide. I'm eager to share these global influences, the energy of live performances, and the collective joy of entertaining thousands with you.
🌟 **All Levels Welcome: From Beginner to Seasoned Musician**
No matter if you're a beginner eager to pluck your first chords or a seasoned musician looking to add new musical languages and discover innovative techniques, all levels are welcome. Whether you're embarking on your musical journey or seeking to expand your artistic horizons, I am here to guide you.
🎓 **25+ Years of Teaching and Masterclass Expertise**
Beyond my extensive performing and recording career, I bring over 25 years of teaching and masterclass experience to the table. Having shared my passion for the guitar with students worldwide, I am excited to offer 1-on-1 online lessons, providing a unique opportunity for you to benefit from my wealth of knowledge and expertise.
📹 Recorded Lessons for Your Convenience
To enhance your learning experience, all lessons will be recorded, allowing you to revisit and practice at your own pace. This valuable feature ensures that you get the most out of each session and progress comfortably on your musical journey.
🏆 **Noteworthy Achievements:**
- U-Nam & California Funk Machine "Volume 1" #1 Funk Best Seller on Amazon.
- 9 Songs as a Solo Artist in the Top30 Billboard Smooth Jazz National Airplay, including #1 Major & #1 Indie on the Top50 Smoothjazz.com charts (Album "The Essential Collection").
- #1 on iTunes Jazz in Japan and US (Album U-Nam & Friends "Weekend in L.A" A Tribute to George Benson).
- Album "Future Love" (2019) #20 on the Billboard Top 25 Jazz Albums Chart and #8 Billboard Best Seller Contemporary Jazz Albums.
- #1 Best Seller Jazz Albums & Smooth Jazz Albums on Amazon US, Top20 Best Seller Jazz Album on iTunes US.
🔥 **Why Choose U-Nam?**
With a career spanning continents and genres, my commitment to musical excellence is unwavering. My recent ventures, including "Sunshine of Mine" and "California Funk Machine," showcase a continued dedication to pushing musical boundaries and revisiting Funk and Soul classics.
📆 **Book Your Spot Now and Let Your Guitar Journey Begin!**
Don't miss the chance to connect and learn directly from me. Secure your spot now, and let's embark on a musical journey together!
30 Minutes Guitar Lesson: $50
60 Minutes Guitar Lesson: $80